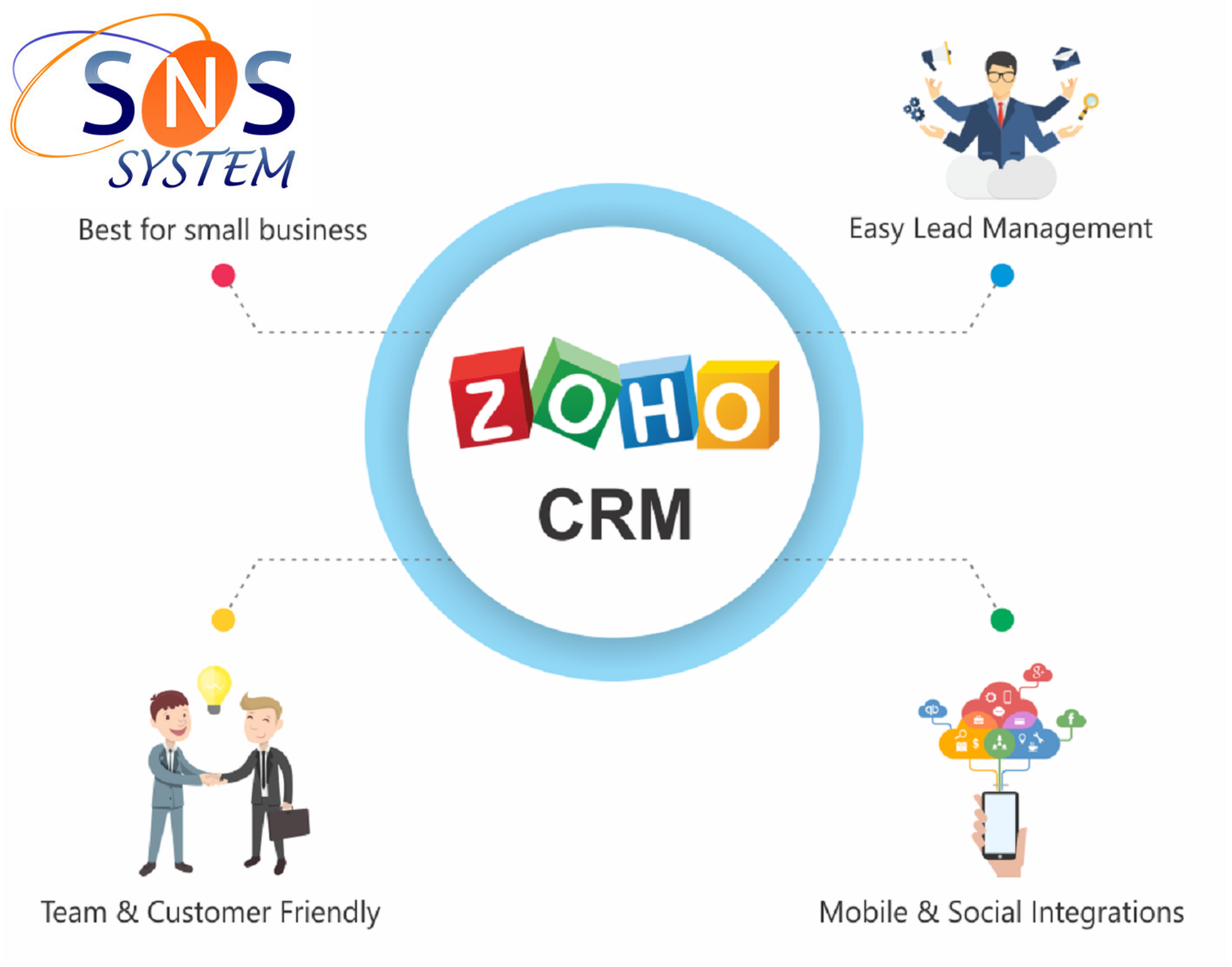 The pandemic has put businesses in never before seen predicaments. To manage this businesses, need partnerships that not only solve these problems but manage them efficiently. As a business owner, one needs to be able to pull up customer data, manage external and internal communication, you need a good Customer Relationship Management (CRM). CRM is actually an application which keeps database of all the people you deal with, customers, employees and all that you do business with. These applications help you keep information on your fingertips.
Zoho CRM is one such platform consisting of more than forty applications which enables businesses to boost their sales, promote their products and services, administer backend processes, support communication between teammates and customers.
Zoho Consultants has now come up with an all-in-one platform Zoho One. It works as an operating system that runs an entire business with a comprehensive suite of apps. It substitutes bundles of cloud applications, legacy tools and manual operations with a single platform for the entire business.
Why Zoho CRM is right for you?
Zoho CRM is a simple and easy-to-use CRM software. The database is saved on cloud based servers and is accessible via web browser. It integrates with Outlook and Google Apps. It is customizable. It handles leads very efficiently. There is a mobile version for every application. The central console allows you to manage users and access controls. It has a low set up cost. You will get real-time information quickly from configurable dashboards and financial analysis reports to have a clear picture of your organization.
Why choose SNS System Private Limited to implement Zoho Integration?
SNS System is a certified Zoho Partner.  SNS System has implemented several Zoho CRM integration projects for a diverse customer group. We have several accelerators which decrease implementation cost. Some of the integrations are:
ZOHO CRM Integrations
PDF and Integration with ZOHO Leads
Integrate RingCentral Fax with ZOHO
VOIP Integration
Mail Integration
QuickBooks Integration
Mobile App Integration
Website Integration
SMS Integration
Better manage the growing Business
For more information about ZOHO CRM Implementation Services, ZOHO Creator Application Development, ZOHO custom buttons implementation, Zoho One Support, ZOHO ZOBOT Implementation  Call:  214-494-0908
Related Posts
Are you looking to implement ZOHO CRM for your your organization? Zoho Creator Zoho CRM Zoho Books Zoho Projects We Are Providing ZOHO CRM Implementation Services SNS System Pvt. Ltd. implemented Zoho CRM for several customers across the globe. We have several CRM accelerators which decreases cost of CRM implementation…

Zoho Services in Arlington, TX Zoho CRM Services in Arlington, TX Arlington is a city in Texas is nestled in hardwood forest parks like River Legacy Park. The park has bike trails, River Legacy Living Science Center, with aquariums, terrariums, and interactive exhibits. AT&T Stadium in Arlington hosts the Dallas…

Zoho Services in Richardson, TX Zoho CRM Consultation in Richardson, TX Richardson, TX is a burgeoning business community that is strategically located in the Dallas Fort Worth Metropolitan area. The city of Richardson promotes innovation and diversification. Texas Blockchain Council has established its headquarters in the Richardson Innovation Quarter. So,…

Zoho Services in Carrollton, TX Zoho CRM Services in Carrollton, TX Carrollton, TX was designated as a Crown Community for its dynamic efforts to develop the city as a model community in Suburban Dallas. This is the tagline of the City of Carrollton; TX. Located in Collin County Carrollton is…

Zoho Services in Allen, TX ​Zoho CRM Services in Allen, TX Allen, TX is a community where ideas grow, and success thrives. The city of Allen invites all corporations to be a part of a thriving business community. Allen, TX is a rich community of leading-edge companies in technology, real…