Zoho CRM Consultation in Richardson, TX
Richardson, TX is a burgeoning business community that is strategically located in the Dallas Fort Worth Metropolitan area. The city of Richardson promotes innovation and diversification. Texas Blockchain Council has established its headquarters in the Richardson Innovation Quarter. So, if you are an entrepreneur or a corporate looking to set up or expand your business, Richardson, TX is the best place to be. Zoho CRM services is the best tool to support any business. Count on SNS System Inc. to provide relevant and accurate consultation on all Zoho CRM Services.
Managing CRM Services for your corporation in Richardson, TX

Richardson, TX is a vibrant and diversified business community. Whether your corporation is a technological start-up, a financial service company, a blockchain innovation service company, or a manufacturing and trading company, Zoho CRM implementation synergizes with your business needs. Richardson, TX has the highest concentration of highly skilled workers. Zoho CRM provides the most cost-effective way to manage business operations. SNS System Inc. helps to manage all your CRM requirements and works with you to implement Zoho CRM Services.
Cloud Based Zoho CRM Services for companies in
Richardson, TX
Zoho CRM Services lets you store customer data into different segments and groups as per your requirement. SNS System Inc. sets up and configures Zoho CRM Services to suit your business strategy. Zoho CRM continuously tries to engage with the customers and align with their sales goals. SNS System Inc. will work with your business to implement Zoho CRM Services seamlessly. Once implemented, the system will help your company to run the business effortlessly. Zoho CRM's wide range of features allows you to grow as all your storage needs are addressed by the cloud-based software.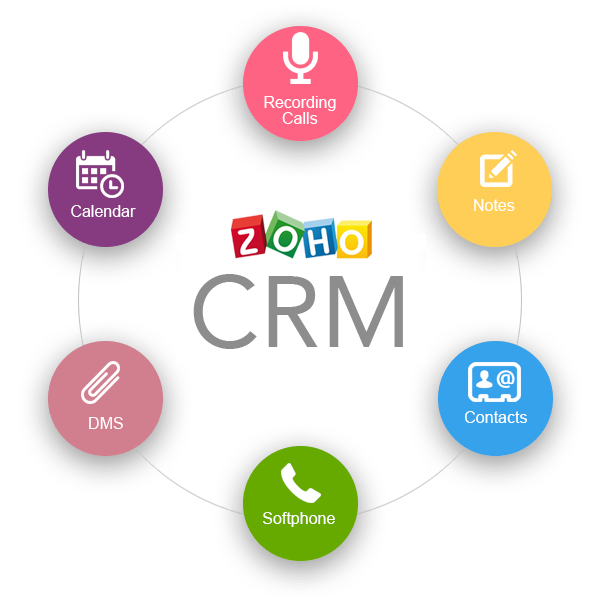 Growth-Centric Companies in Richardson, TX require Zoho CRM Services
When a business is in a growing phase, its CRM should also match the growing needs of the ecosystem. When you plan an implementation of Zoho CRM Services or plan to migrate from your existing system, you might encounter many difficulties. SNS System Inc. solves these difficulties by a planned migration process. SNS System Inc. plans the process, drafts, and successfully implements the migration or installing of Zoho CRM. The strategy is simple. Plan, analyze, design, validate and then deploy. A step-by-step process ensures proper implementation and works effectively.
Zoho CRM Analytics gauges the success of your enterprise in Richardson, TX
When you a growth-oriented company, you need a dynamic system to gauge the metrics of your business. SNS System Inc. will process your business data into built-in analytics reports to make reporting more meaningful. With these reports, the business has the leverage to make data-driven decisions.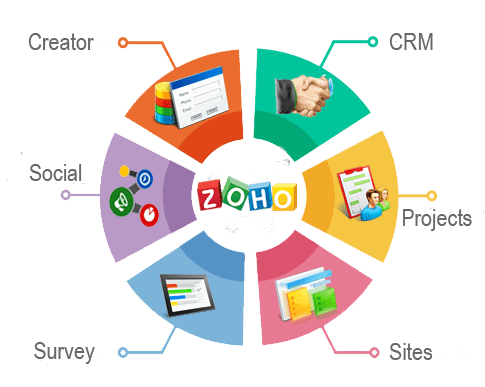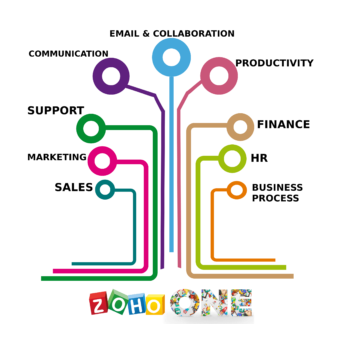 Proper Adoption of CRM by small and mid-size ventures in Richardson, TX
Only when the implementation is proper, the rate of adoption of the new CRM processes is useful. SNS System Inc. makes sure that the team dealing with the implementation and usage of the software is well trained. We take sessions with the team to make sure that both their requirements and their concerns are addressed. When done in consultation with the inner team, the adoption process is easier which benefits the implementing company in the long run.
Customization of Zoho CRM Services for any company in Richardson, TX.
Zoho CRM provides a holistic view of all your customer data. IT automates sales processes and manages effective communication. SNS System Inc. analyzes your requirements with a detailed study of your business processes. This study enables us to understand the extent of customization required.
Reliable and trusted Zoho Partner in Richardson, TX
SNS System Inc. is an authorized Zoho Partner for all Zoho implementation processes. SNS System Inc. has more than twenty years in the field of software development and implementation. Our experienced insight helps you assess which Zoho application bundles are best suited for your business needs. With a trained team of engineers, SNS System will implement Zoho CRM services for any business in Richardson, TX Call us now at 214-494-0908 or contact us at
https://www.snssystem.com/contact-us/inquiry
and we guarantee world-class services.
Testimonials