Zoho CRM Services in Carrollton, TX
Carrollton, TX was designated as a Crown Community for its dynamic efforts to develop the city as a model community in Suburban Dallas. This is the tagline of the City of Carrollton; TX. Located in Collin County Carrollton is surrounded by major State and National Highways, making it a prime location for businesses to flourish. Carrollton, TX promotes setting up new businesses which in turn create new jobs in the area. So when you are looking to set up a business or expand your existing business, you should definitely look for a fully customizable CRM solution to propel your business. Zoho CRM is the key tool you should implement to give the desired momentum for growth. A company in Carrollton, TX is posed for a prosperous future with its ever-expanding business opportunities. SNS System Inc., a software consultancy Services provides Zoho CRM Services.
360-Degree View of your business by Zoho CRM Services in Carrollton, TX
Carrollton, TX is growing and progressing towards a more prosperous future. A business needs a full 360-degree view of its operations. Businesses in Carrollton, TX can use a top-rated, feature-rich Zoho CRM to achieve this view. There is no dearth of functionalities in a full Zoho CRM implementation cycle. Zoho CRM implementation will allow your business to track your customers including leads, contacts, and financial details, all in one place. You can automate sales follow-up responses. Zoho CRM also helps in monitoring the sales process right from leads, regular follow-ups, notes, and then closing the deals.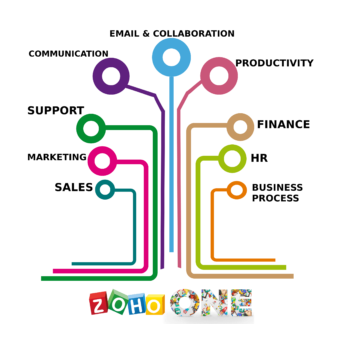 Migration of Data and Implementation of Zoho Services in Carrollton, TX
If you are an existing business and planning to implement Zoho CRM Services, a checklist helps to prepare for a smooth implementation. Zoho CRM system has a data migration wizard which allows migration from other CRMs. Zoho supports migration from Salesforce, Hubspot, and a host of other CRM modules. The migration wizard allows to import of bulk data and also helps in removing duplicates.
SNS System Inc. helps you to strategize your implementation process. The best practice process is to plan, analyze, design, validate and, then deploy. SNS System Inc. helps to set up workflows and macros to automate repetitive actions in the business process. The sales and marketing processes are mapped. Lead generation is mapped by APIs, Google forms, webforms with social media integration. SNS System will also help design your team players and assign a role in the implementation process.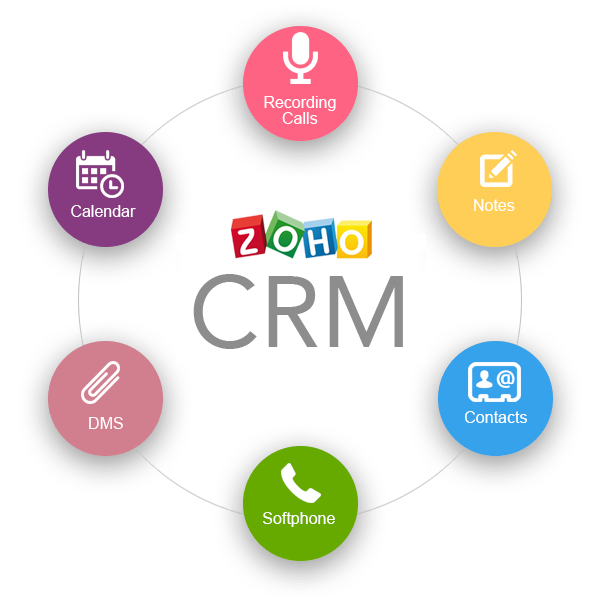 Brilliant tools of Zoho CRM Services for your company in Carrollton, TX
Zoho CRM Services by SNS System Inc. will hugely benefit any company in Carrolton, TX. There are several tools like lead conversion tool, approval process automation tools, CRM Feeds, Cliq, and Notification, Zoho CRM also has automation tools, that allow your business to automate email functions, set rules to assign leads, and help sales personnel to stay on top of their project by notifying them when a deadline is missed.
Smart and Easy Customization of CRM features for your business in Carrollton, TX.
SNS System based near Carrollton, TX, understands the requirement of a business, helps collect a myriad of information, analyzes the results from a detailed study of your business procedures and executes a custom plan which will integrate with your business needs. SNS System Inc. will customize your CRM and set up basic modules as well as the CRM edition most suited for your business.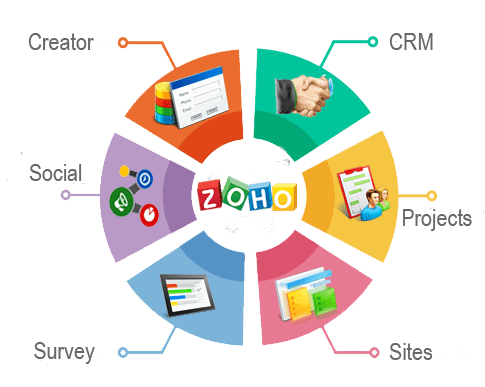 Experienced Zoho Partner in Carrollton, TX
SNS System Inc. is an authorized Zoho Partner for all your Zoho implementation requirements. Our expertise in Zoho implementation will ensure a seamless transition from your old system to Zoho CRM Services. SNS System Inc. based near Carrolton, TX helps you make most of the Zoho CRM platform, provide timely support, and boost your business efficiency. Call us now at 214-494-0908 or contact us at
https://www.snssystem.com/contact-us/inquiry
and we guarantee world-class services.
Testimonials