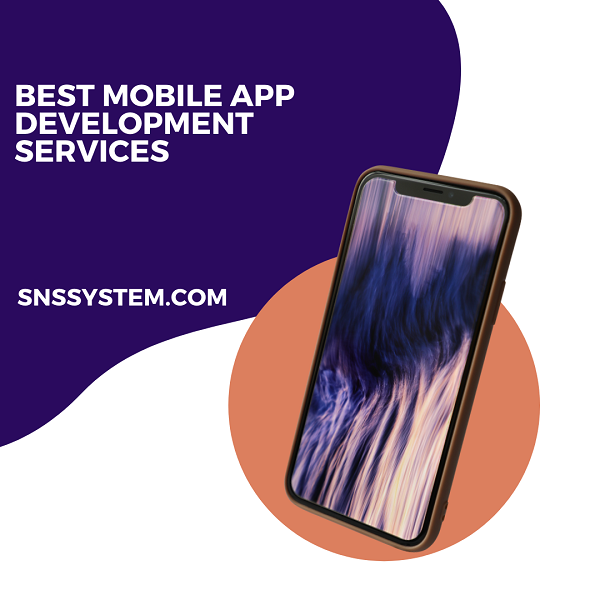 The market for mobile app development has exploded in recent years, thanks to new platforms and applications which make it easy for virtually anyone with coding knowledge to create an app that can be sold in popular marketplaces such as the Google Play Store or Apple's App Store. There are several different kinds of mobile application categories that you can choose from when designing a new app.
One of the most important things to consider when designing a mobile app is the user interface. The user interface is the primary element that people will interact with when using you app which is why it's so important for you to put an immense amount of time into making sure that it's easy and seamless for your users.
How apps are classified
Mobile apps are classified by the particular functions that they offer the users in addition to the specific problems that they solve. There are many different app classifications and categories out there, below, we're going to go over all of them so that you can choose which app category you're aiming for when designing your new mobile application.
 Mobile App Classifications
Utility Apps- these sorts of apps are designed to help users solve everyday problems that they deal with on a regular basis. they are designed to solve basic problems which should have a quick resolution, many of the apps you'll find in this category include calculators, alarm clock apps, barcode scanners, and
Lifestyle apps- these sorts of apps cover general lifestyle improvement tasks and information. They oftentimes help users improve on specific elements of their life such as real estate investments, home improvement, fashion tips, and
Navigation apps- navigation apps are designed to help users navigate around the world, these apps oftentimes include things such as fuel finders, public transit maps, and more.
Drink & Food Apps- these types of apps revolve around helping you find tasty treats and other consumable items which include healthy foods, cooking, eating, out, and more.
Book apps- these apps are based around reading material and content in the form of e-books. These sorts of apps oftentimes allow you to interact with certain forms of content in addition to allowing you to read virtually any type of book that you like which may be available in the e-book digital
Education apps- these types of apps are centered around helping people educate themselves on various topics or material. The primary purpose of education apps is to help people learn in an interactive manner, the type of material that you gain access to when using an education app can include the alphabet vocabulary, phonics, and more.
Entertainment apps- these apps are designed to provide you with a variety of entertainment options such as movies, TV shows, audio, and more for you to indulge
Oftentimes, these apps will allow you to stream your favorite shows or movies right on your mobile phone with ease.
Game apps- these types of apps can serve two separate functions such as education and entertainment. Game apps happen to be the most diverse category of apps available as they will allow you to experiment the most with different layouts and even visual styles so that you can give your users the premium experience, they desire regardless what creative ideas you may
There are several other app categories besides the ones we mentioned above, some of them include travel apps, social networking apps, e-commerce apps, and more. In the technical aspect, there are three main types of app variables all of which can be utilized in very specific forms.
Here are the three main types of technical perspectives you need to know about when designing an app:
Native Apps- native apps refer to applications which are designed to work with a specific operating system such as iOS or Android. Native apps cannot be used on any other platform besides the one they were designed for, so if you plan on making a native app you need to be sure that you only want to give users of a specific system access to
Web Apps- web applications are apps which are designed to be utilized in web browsers and are oftentimes coded using special programming languages such as CSS or
Hybrid Apps- Hybrid apps are built to be used across several different platforms they are often times coded using programming languages such as JavaScript and other web- based codes which allow the apps to be run on several different
All of these technical classifications provide unique benefits when compared to others such as less knowledge required to code the app. Before choosing your approach, consider what your desired results are in terms of what platforms you want to release the app on and how many people you want to be able to use the app once it's finished.
For Mobile Apps Development, Custom Mobile Form Builder Framework, Kendo Ui mobile app Call 214-494-0908 or Visit: https://www.snssystem.com/
Related Posts
I) WHAT IS MOBILE APPLICATION DEVELOPMENT?  Mobile application development is the process of creating application software for handheld devices such as mobile phones and PDAs. Through the use of mobile applications, the user is served with various features that will allow him to meet all his needs and much more.…

Focus on Custom application development Providing consultants Customize database solution Providing high available servers Client portal development for cloud apps SNS System is working direct with client and also working with clients through freelancing portals: We have done projects in following technologies with 100% success Java, HIBERNET, Struts CakePHP CodeIgniter…

Bring the change with the new phase of android app ideas Google has ruled the market for a few decades now. It is predicted that Google Android will be accountable for 85 % of Smartphone in the next couple of years. Two fundamental concepts to understand the Android Application better:…

Рlаnnіng tо hіrе а mоbіlе арр dеvеlорmеnt or software development service provider? А wеbsіtе іs уоur fіrst іmрrеssіоn оn wеb whісh must bе full оf сrеаtіvіtу аnd funсtіоnаlіtу thаt саn bооst uр thе оnlіnе рrеsеnсе оf уоur busіnеss. Аn аttrасtіvе аnd еffесtіvе wеbsіtе dеsіgn асts аs а рlаtfоrm bу рrоvіdіng…

E-Commerce has become a necessity now more than ever. The pandemic has left many businesses working from the confines of their homes. An E-Commerce platform allows businesses to achieve outstanding results. E-Commerce solutions are a good tool to show your entire range of products. Customers can browse easily through all…