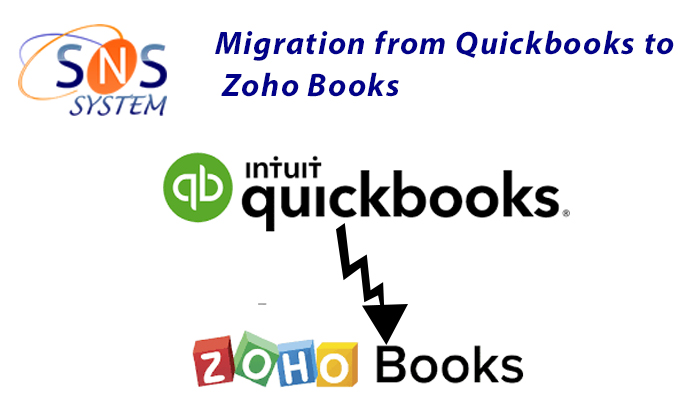 Why is it a growing trend?
It is a significant factor that every company relies on software to manage all sorts of finances. Since these can be the driving factor behind the business, there is no doubt about their contribution. It becomes mandatory to use effective software to streamline entire operations like taxes, payroll, profit margin management, community donations, etc. 
ZOHO Books comes as a dedicated tool to offer considerable benefits to the company. It can be beneficial to rely on a software tool that can comply with advanced CRM technology. Simply put, if you're managing business operations using ZOHO CRM, get the maximum integration options from the ZOHO Books itself. 
Top Reasons to move from QuickBooks to ZOHO Books
1. Competitive Cost: 
No matter the size of the company, ZOHO Books migration can be the most cost-friendly solution as compared to Quickbooks. ZOHO Books can be easily integrated and work even in parallel to alternative software. Thus, data migration from QuickBooks to ZOHO Books can be a far more effective option regarding both performance and budget factors. 
2. User-friendly and Intuitive:
ZOHO Books stand out from the crowd in terms of software user-friendliness and intuitiveness. The customer service of ZOHO is one of the most prompt support channels and that is what can save your business from performance glitches and errors. Your business accounting team does not need to indulge in complicated procedures and can feel comfortable with an intuitive solution. 
3. Software & Hardware
ZOHO Books offers the maximum flexibility to be accessed from other browsers and devices. Its ability to work with or without the connection is what boosts productivity in the management of business finances. In addition, ZOHO Books are much handier as compared to Quickbooks when it comes to measuring data accuracy. 
4. Customer Service:
ZOHO CRM possesses the most advanced and quick customer service support. You can always reach out to online consultants for personalized assistance through discussion forums, chatbots, FAQs, etc. Simply put, the multiple communication channels of ZOHO Books can be highly valuable for any business. 
5. High-security features:
In this era of digitization, the security of data is one of the unavoidable concerns for businesses. ZOHO Books brings an incredible level of security and authenticity of the information. The reliable management software can protect sensitive data to avoid any kind of data threats and information leakage. 
Choose SNS System Quickbooks to ZohoBooks Migration
SNS system is an authorized Zoho Partner having more than a decade of working experience for a wide range of ZOHO services. Our team can offer the most seamless data migration from Quickbooks (Accounting platform) to ZOHO Books (ZOHO Module). Backed by a professional pool of technical and financial experts, SNS System can be your reliable partner in the migration process. We have already
assisted numerous projects with our automated processes, balance sheet, & adaptable data.
Learn more from the SNS system website or connect with the ZOHO expert to get started with your migration process.